After more than 3 decades of service, we know that your donations can help save lives. We do not accept government funding and rely solely on donations. Because of your donations, we can support and care for the women who walk through our doors each day. Please consider the many ways you can help us help them.
Why become a Friend for Life?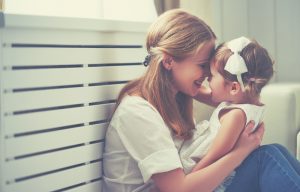 Friends for Life is an ongoing monthly donation from individuals and churches with a commitment for one year. The support for Friends for Life is important because it ensures that the Rum River Life Choices Center will provide consistent, caring assistance to men, women and their babies. The faithful commitment of each friend to pray and to give their resources will allow us to keep pace with the need to expand existing services and to maintain a high standard of quality in all that we do. The Life Choices Center provides hope to women during a time of change and uncertainty. Our ministry also includes counseling on other issues such as sexually transmitted infections and the emotional, physical, and spiritual benefits of a marriage commitment instead of casual or safe sex. Our primary goal is to demonstrate the Love of Christ in word and deed.
One Time Donation
Any donation you make helps Life Choices as we serve women and men in our community. We appreciate your support! If you want to make a donation click on the secure Donate link or mail a check to 1006 5th St SE, Milaca MN 56353.
Churches
Many churches have Life Choices on their offering schedules or have signed up for monthly giving through Friends for Life. Check if your church has an Ambassador for Life.
Businesses
We appreciate the support of many businesses who give one time donations, regular giving, or support us with our annual banquet.
Teal's Market
Please save your receipts from shopping at Teal's Market and bring them to the center. We receive a percentage from the total dollar amount. It may be small, but together it adds up to help support Life Choices! We are a nonprofit 501c3 ministry and all donations are tax deductible.